Strategy for Success
We have a multi-part strategy for our oil and natural gas projects:
•  Business Strategy – We strive to increase wealth through the acquisition and development of oil and gas wells. We personally participate in every project we undertake, paralleling our interests with those of our investors.
•  Technical Strategy – We use technology that allows us to maximize the oil and natural gas extracted from each well, including horizontal well completion, fracking, 3-D seismic, geochemistry and other stimulation techniques.
•  Geographical Strategy – We exercise hands-on exploration and production throughout areas of Texas, Oklahoma, New Mexico and Louisiana. Our experience and expertise allows us to team with operators and vendors that can help us better understand these geographical regions for better results.
•  Risk Strategy – We engage in exploration and development with mitigated risks so we can minimize loss and maximize return on investment for our investors and ourselves. Contact us to learn more about our strategies for profitable oil and gas investments.
The Future of Oil and Gas Investing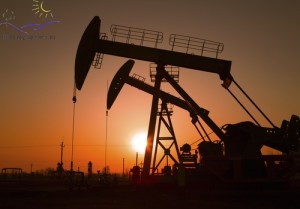 Most people are aware of the volatile nature of the world markets. Prices are constantly fluctuating, which can make it difficult for investors to determine how to make the most from these investments. The rising demand for oil and gas across the globe shows horizontal well completion to be incredibly profitable. Even though natural gas has had lower prices due to the high production rates, the long-term outlook for these tax deductible investments is great. In fact, projections show natural gas demand will continue to rise as electricity needs increase.
Horizontal well completion and fracking techniques continue to produce both oil and natural gas, making them great assets for oil and gas investing. Energy partnerships are a lucrative investing opportunity because of their long-term, commodity based cash flow and the potential for pricing upside. At Hill Country Exploration, experience has given us a positive outlook on the future of oil and gas. The United States is currently putting out high amounts of oil and gas products and these types of projects continue to increase production, which will ultimately reduce American reliance on foreign oil.